When we launched Facebook Live, we weren't just launching a new product, we were launching a new behavior.
Suddenly every person on Facebook had the ability to broadcast live from their phones. With that said, we need to answer a few questions:
1. What is Facebook Live?
2. How do I use it?
3. Why would I use it?
To answer the first question, we set out to familiarize the world with the product through short, charming vignettes featuring real people using the product on the platform. The process required us to watch a lot of people go live (A LOT of people).
Here's how it looked out in the world.
The second phase of the campaign was all about teaching people how to go live.
So we made a few tutorials that showed everyone that there's no wrong way to go live
And here's how some of that looked out in the world.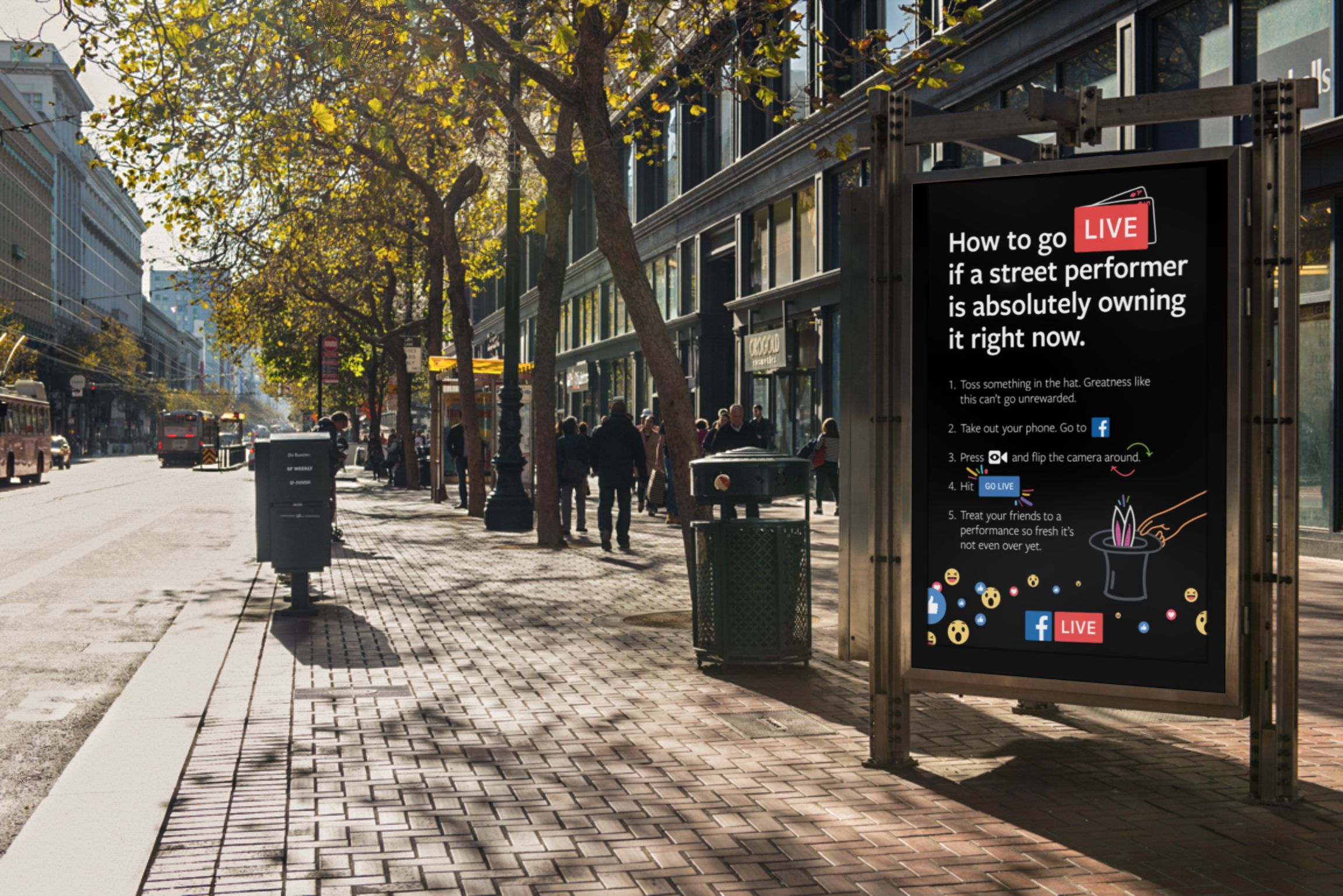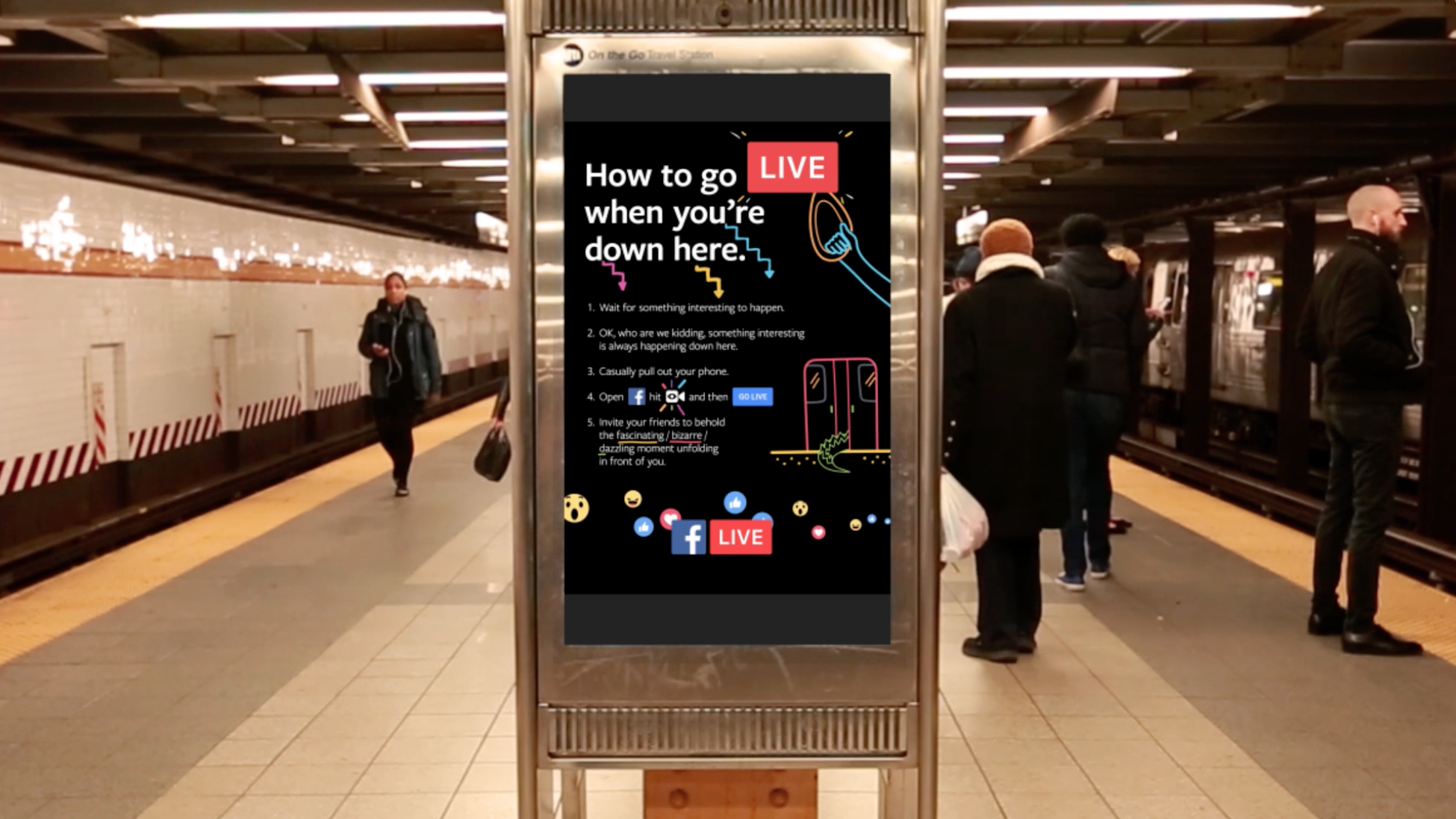 To cap the entire campaign off, we treated millions of freezing cold, bathroom-starved tourists who made the
terrible decision to spend New Years Eve in Times Square to an epic takeover.